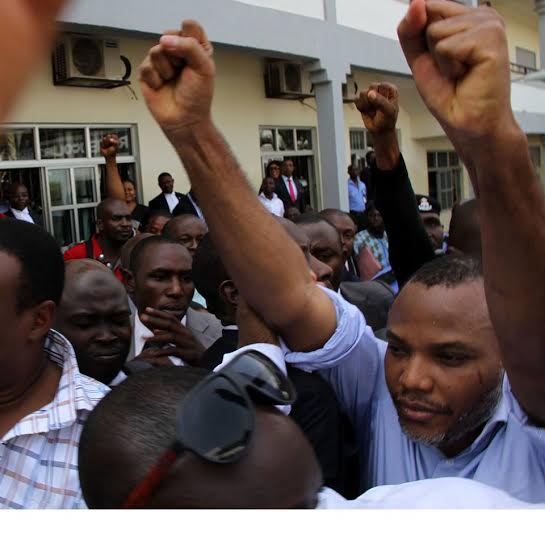 DSS Threatened To Kill Me Like They Did M.K.O Abiola – Says Nnamdi Kanu
Leader of the Independent Peoples of Biafra and founder of  Radio Biafra, Mr. Nnamdi Kanu, has accused officials of the Department of State Services of threatening to kill him like the winner of the annulled June 12, 1993, presidential election, Chief M.K.O Abiola.
The late business mogul died on July 7, 1998, in controversial circumstances while he was detained by the military government.
Kanu's lawyer, Mr. Ifeanyi Ejiofor, made the claim at a press briefing on Friday evening. .
Ejiofor criticised the security agency and the Federal Government for disregarding several court orders to release the pro-Biafra activist despite meeting his bail conditions.
The lawyer said, "(It is) very instructive to note at this juncture that we were reliably informed by Nnamdi Kanu that during the period of his arrest and unlawful incarceration in the custody of the DSS, he was threatened to be killed by the investigating officers, if he refused to cooperate with them. He was also told that Abiola was murdered in a manner that remained shrouded in secrecy; that he