Lai Mohammaed Defends Buhari's Incessant Travels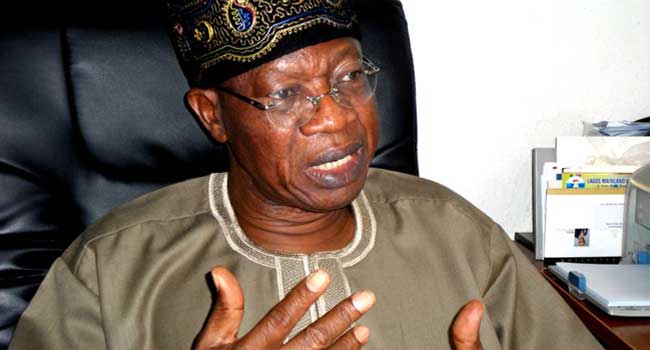 Minister of Information and Culture, Lai Mohammed, on Wednesday spoke on why President Muhammadu Buhari constantly embarks on foreign trips.
Mohammed while briefing State House correspondents on the outcome of the Federal Executive Council meeting, said the trips were designed to tackle terrorism and corruption, which had hitherto been discouraging investors from investing in Nigeria.
The minister said: "You do not run a country by being isolated and the personal presence of the President in many of these fora is very important because before now we were almost a pariah state.
"The two things that have been driving investments away from this country are terrorism and corruption.
"One thing that nobody can fault this President on is his determination to fight these two ills. Mr. President's presence in these fora is very crucial even to the economy back at home.
"What I mean that Nigeria was a pariah state, is that before now the level of corruption was very high that nobody was ready to risk his investment in Nigeria.
"The cost of doing business was so high that most international businessmen didn't want to come here.
"Who is coming to invest in a country where there is insecurity? These are the twin problems that Mr. President has addressed in the last nine months."