Published On: Fri, May 12th, 2017 Metro | Nigerian Father Beheads Son For Money Ritual (Photo)
The middle aged man was arrested by the police in Plateau state after they saw body parts at the trunk of his car.. The body parts of a little boy was confirmed to be that of his son..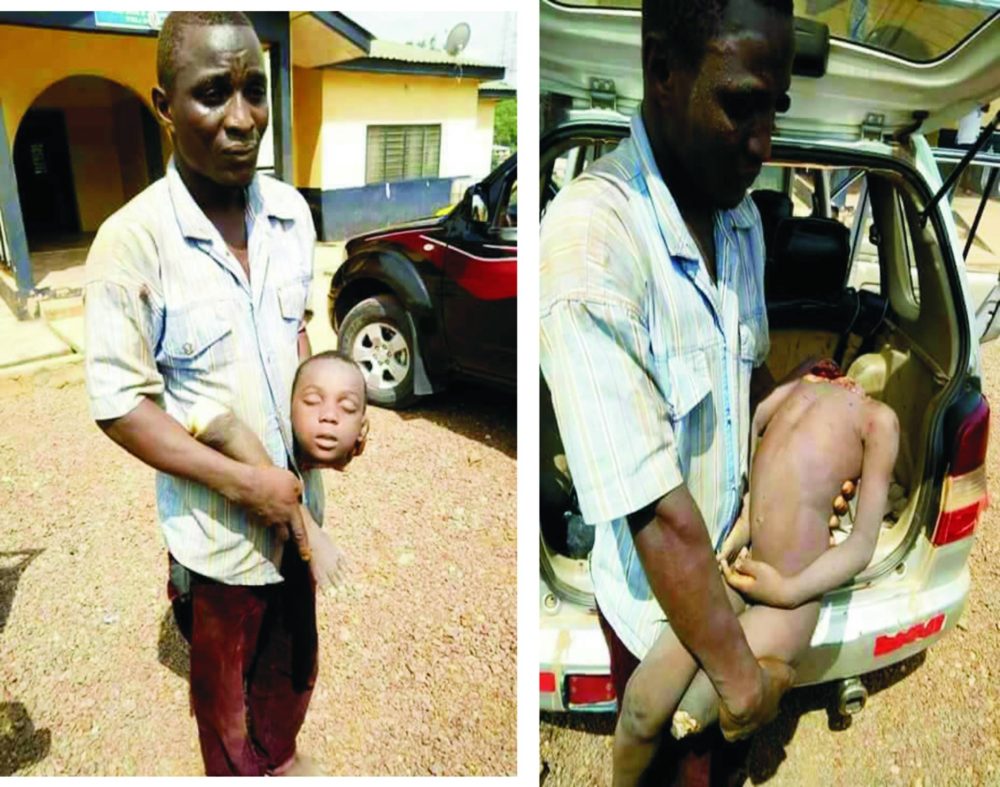 He beheaded his son for ritual purposes..
The boy was reported missing to the police by his father which prompted a search by the police and the villagers.. Surprising a beheaded body of his son whom he's complained missing was found in his car.. The Culprit is presently in police custody and would be charged to court soon..